Thai massage Amsterdam
Herbal ball massage
Enjoy a relaxing, detoxifying and healing herbal ball massage at Thai Thara in Amsterdam. During this massage we use herbal balls. These are warm bundles filled with special oriental herbs. The herbs have cleansing, activating and relaxing properties. The herbal ball also spreads a delicious aroma. This creates a wellness experience not to be forgotten. During the treatment you will also be massaged with a fine, warm oil, allowing you to fully relax. Book a traditional Thai herbal ball massage at Thai Thara massage salon and let yourself be pampered.
Thai massage
from € 40.00
Enjoy the
delicious aroma
Massage with a
fine, warm oil
Mon. till Fri. 11:00 - 21:00
Sat. & Sun. 11:00 - 20:00
A nice wellness experience
A herbal ball massage offers a full wellness experience. During the treatment, the herbal balls are steamed. These wonderfully warm herbal balls are used to press on the skin. This allows the herbs to penetrate deep into the pores of the skin. The herbs quickly spread a pleasant aroma that completely relaxes you. After all, the aromas of the herbs have a healing and relaxing effect. Your back will then be massaged with a fine, warm oil. You notice that tensions disappear, both physically and mentally. The herbs and oil are absorbed into the skin and provide a deep, long-lasting warmth, detoxifying the body.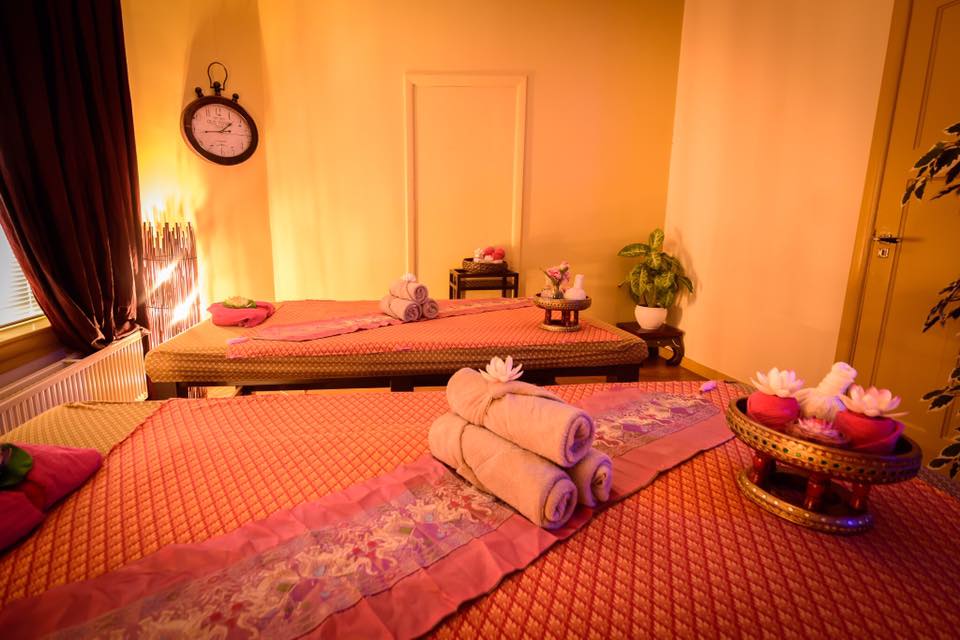 The effects of a herbal stamp massage
The herbal stamp massage is also called the most penetrating massage. This is due to the use of the steamed herbal stamps, filled with special oriental herbs. During the treatment, the healing effects of the herbs penetrate deep into the underlying tissue. The blood vessels expand and the skin is intensively supplied with blood. This ensures that the body removes harmful substances faster. The herbal ball massage stimulates the body to work better. At the same time you will completely relax. After the massage you will notice that your body still tingles and your muscles feel supple.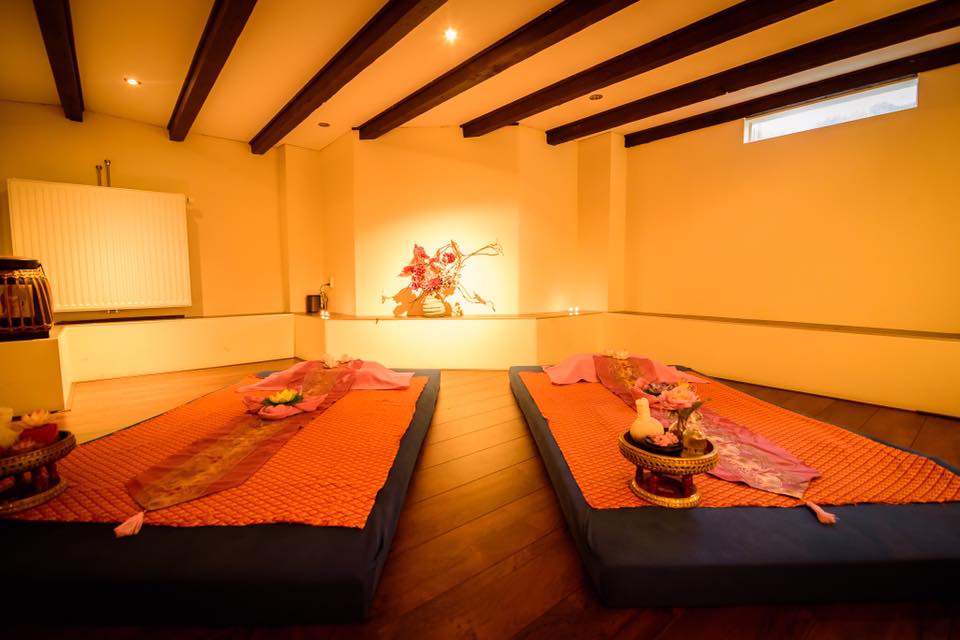 For whom is a herbal stamp massage suitable?
The treatment is ideal for anyone who feels tense, tired or listless. The healing effects of the herbs and their wonderful aroma allow your body to completely relax. The herbs also ensure that you also feel mentally relaxed. A herbal ball massage stimulates the removal of waste products. This supports weight loss and the removal of moisture. A herbal stamp massage offers a solution for: Losing weight, Gout, Rheumatism, Muscle complaints, Lumbago, Stress or Fatigue .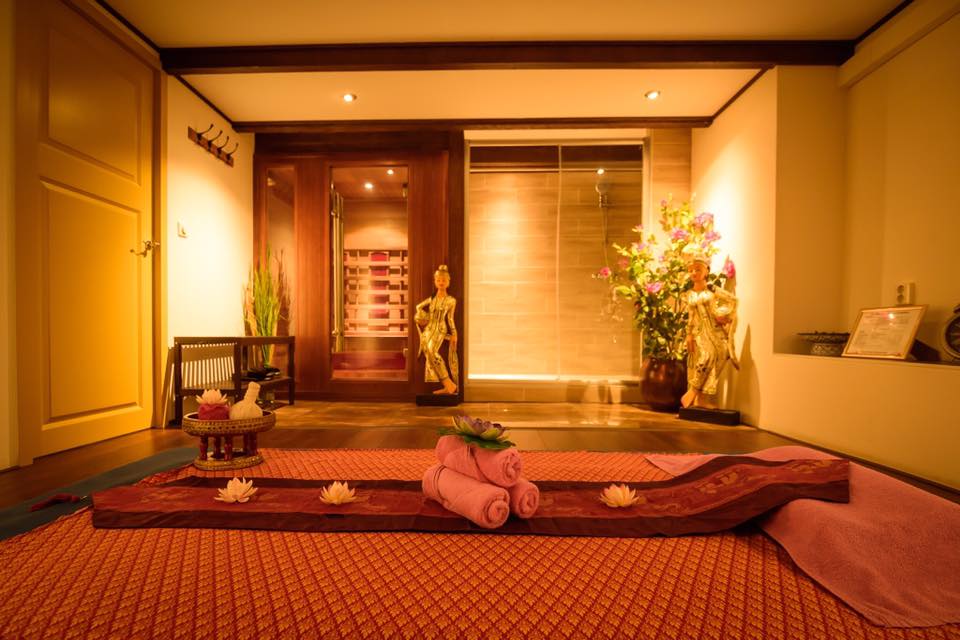 Massage rates
Prices herbal stamp massage
The price of a herbal stamp massage depends on the desired duration of the treatment. You can already book a herbal stamp massage from € 70, -. View the rates below.
| | |
| --- | --- |
| 30 minutes | - |
| 60 minutes | € 70.00 |
| 90 minutes | € 100.00 |
| 120 minutes | € 135.00 |
| Massages | 30 minutes | 60 minutes | 90 minutes | 120 minutes |
| --- | --- | --- | --- | --- |
| Aroma & herbal ball massage | - | € 70.00 | € 100.00 | € 135.00 |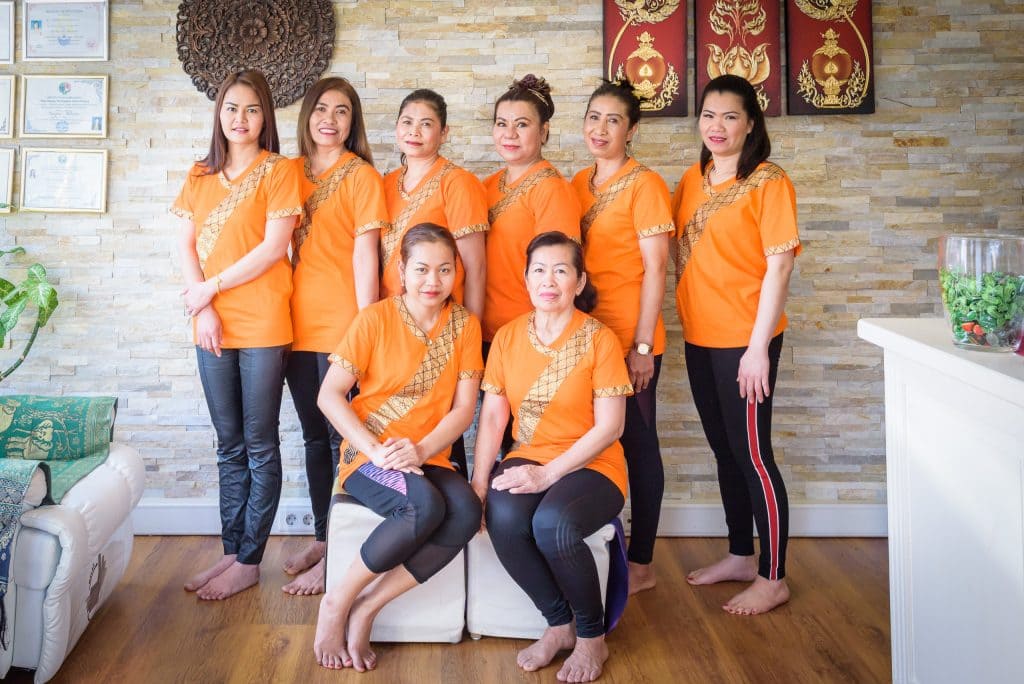 Meet our Thai masseuses
At Thai Thara we only work with authentic Thai masseuses. Meet our masseuses.

We are happy to serve you in our Spa in amsterdam. We can give you a wonderful aroma massage, provide a scrub massage or a foot massage. Do you want to be pampered or are you concerned about certain aches and pains that you finally want to get rid of? Just let us know.
Book a massage
Experiences
What others say about Thai Thara
Recently been here for the first time and what a massage. I had to report it if it was too harsh, but given the many bottlenecks I kept my mouth shut and I am so happy about that afterwards. Very nice (almost new) salon with nice facilities. Mattresses are heated, hot oil is used and the staff speaks sufficient Dutch. Highly recommended!
'There are times I wish to fly from the USA to The Netherlands JUST to get this amazing massage and then return home. It was that amazing!!!! I am so happy I found it on Yelp! That's what led me to ride my bike there. Authentic Thai massage which is not for the faint at heart. If you can just breathe through it, your body will say "ahhhh" and then "thank you". I got the 60 minute massage and then it was followed by 30 minutes in the infrared sauna in the same room, which eliminated the need to have gallons of water afterwards to avoid soreness that usually comes with such an intense massage session. There's also a shower in there for after you sweat it out in the sauna. The experience was so fantastic and I cannot wait to go again!'
'Excellent massage!! Very strong and precise pressure the massage therapist Na managed to release the tension in my body after having pain for a long time. I definitely recommend this massage salon if you like a strong massage. For sure it's therapeutic. Thanks Na.. Kapunka!'
'Seriously the very best Thai massage in Amsterdam. Trust me: I've been to places that advertise Thai massage but have been (very) disappointing. This is a 100% legit Thai massage by Thai people. You will not regret a visit. It's seriously the best Thai massage salon in Amsterdam.'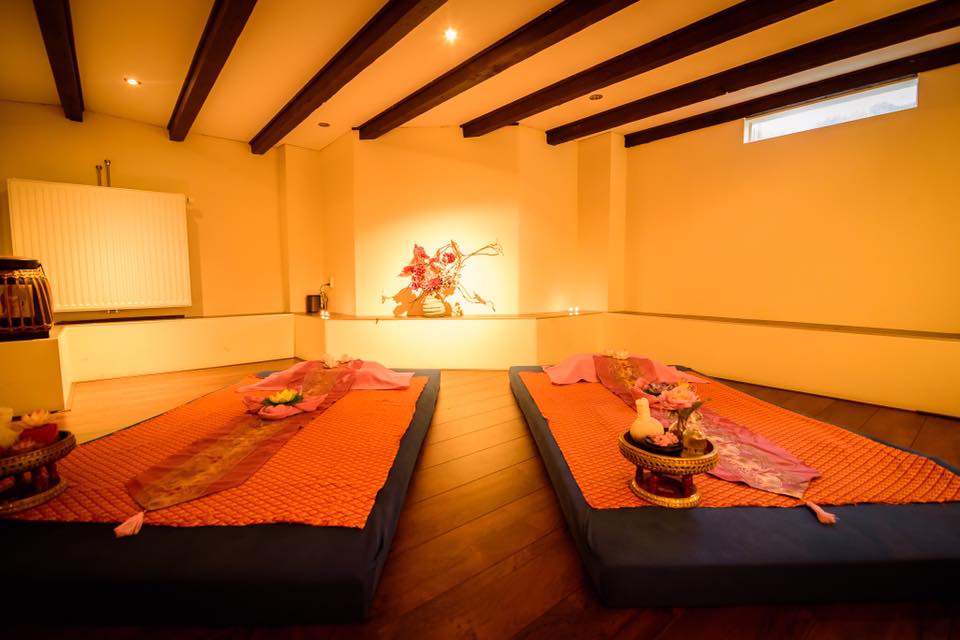 Discover our treatments
Massage salon Thai Thara offers various fine and relaxing massages. Our masseuses are specialized in performing various treatments:
Traditional Thai massage
Aroma massage
Foot massage
Shoulder and neck massage
Pregnancy massage
You can also visit us for a visit to the
sauna or steam room
. Take a look at our Thai massage salon.
Other treatments
Take a look at our spa & wellness
To give you an idea of ​​our massage salon in Amsterdam, here are some pictures of the spa & wellness.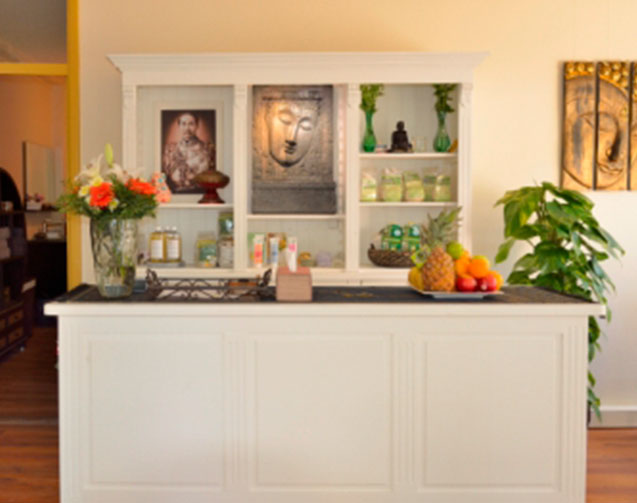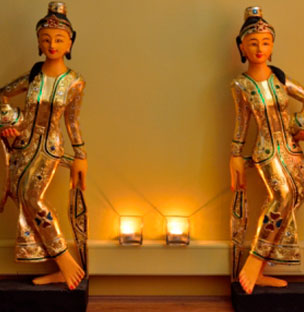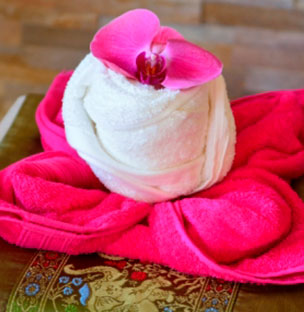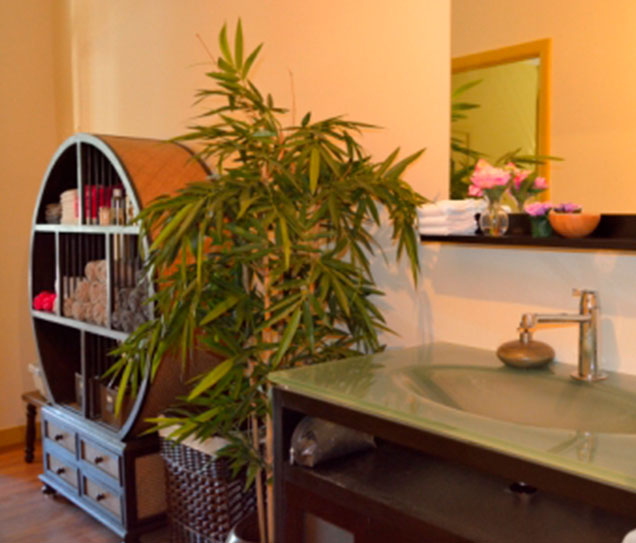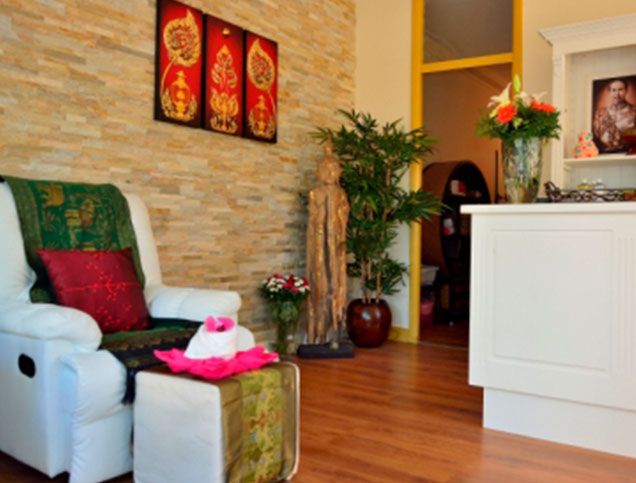 Thai spa & wellness in Amsterdam
Contact Thai Thara
For more information about our herbal ball massage or other massages, please feel free to contact us by calling 020 233 38 22 (Amstelkade 66), 020 363 64 82 (Bilderdijkstraat 132). Or send an e-mail to info@thaithara.nl. Our masseuses speak Dutch, English and Thai.
make an appointment