Thai Thara
Sauna Amsterdam
Going to the sauna in Amsterdam soon? You are most welcome with us. Of course you can count on a professional infared sauna in which you can relax. We can set the sauna to the desired position for you or offer you complete freedom. Do you go to the sauna more often and do you know exactly how to unwind or, on the other hand, do you need some help from our specialists? We ensure that you can fully relax in sauna in Amsterdam .
Thai massage
from € 40,-
Single and
double rooms
Thai massage on
heated mattress
Mon. till Fri. 11:00 - 21:00
Sat. & Sun. 11:00 - 21:00
Sauna and steam cabin
In addition to our sauna in Amsterdam , we also have steam cabins. That means that we can serve you with a wonderful relaxing treatment with steam or purely based on heat. Of course we can tell you more about the blood flow and energy in your body. It is the warmth that, together with the treatment, ensures that you can count on a pleasant treatment, both physically and mentally. Our sauna in Amsterdam or one of the steam cabins is an excellent choice when you want to relax.
Visiting sauna in Amsterdam
Would you like to go to a sauna in Amsterdam and are you looking for a pleasant location? We ensure that you can relax in our sauna. Would you like to know more about the different settings and the treatments that are available? Our employees will be happy to tell you more about it, so that you know exactly what is possible. Moreover, we are happy to serve you with the body spa, the foot spa and the various massages that you can undergo. Are you coming to our sauna in Amsterdam soon or would you like to receive more information? Feel free to contact us.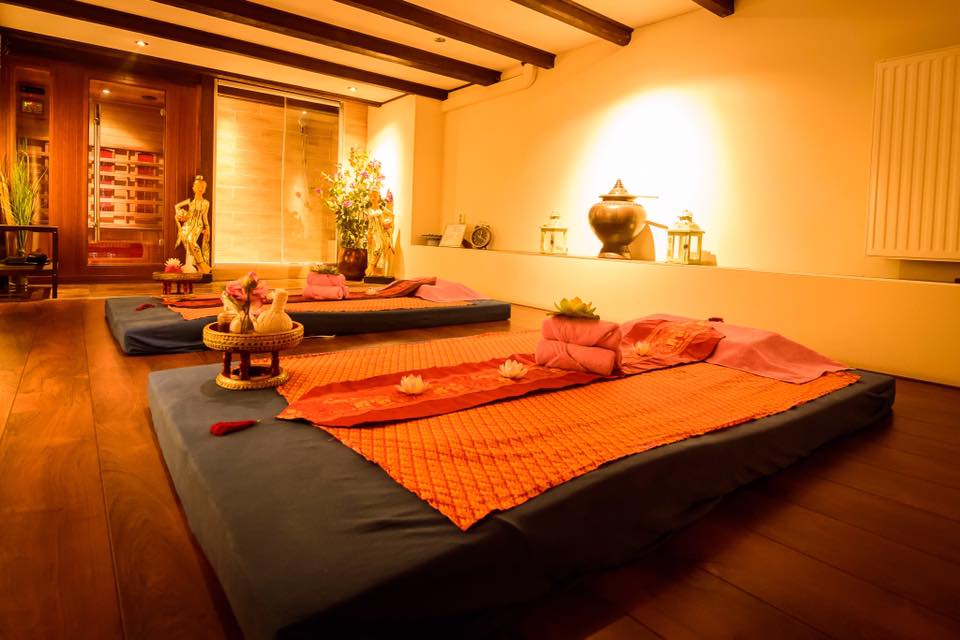 Thai spa & wellness in Amsterdam
Make an appointment online
For more information about a massage or spa treatment from Thai Thara or questions about the possibilities, you can contact us by calling 020 233 38 22 (Amstelkade 66), 020 363 64 82 (Bilderdijkstraat 132) or send an email to info@thaithara.nl
make an appointment